Our Team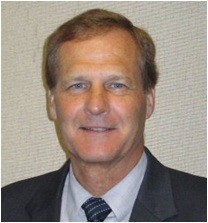 Chris Gutschenritter, Founder and President of Ashford Financial, LLC; has been working with investors who are in, at, or near retirement for over 20 years.  He is both a CPA and a CFP®.
     Chris taught retirement planning classes for interested individuals for over 15 years at Oglethorpe University, Georgia Perimeter College, Dekalb Tech, Columbus State University, and Troy State University (Columbus, GA).  In addition, he has also conducted the class on behalf of corporations and non-profit organizations, tailoring it to their specific concerns.
     Before Ashford Financial, Chris worked with Price Waterhouse in Atlanta, and was director of taxes for a $1 billion company for 10 years.  His strong financial and technical background served him well when he began working with corporations and individuals in 1987 in the retirement plan and retirement planning arena.
     Outside the office, Chris is a dedicated family man and an avid golfer.  He is a long-time member and past president of the Rotary Club of Dunwoody.  He also served as District Treasurer for Rotary District 6900 in Georgia.  He is a graduate of the University of Wisconsin.  Chris is a registered representative through NEXT Financial Group Inc.
---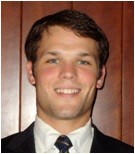 Peter Gutschenritter, also a CFP® joined Ashford Financial, LLC in early 2011.  He graduated from Elon University with a B.S. in Business Administration with an emphasis in Finance.
    Before joining Ashford Financial, Peter worked as an analyst for an institutional investment software company; and before that, an analyst for a private Timber REIT management firm.  A welcome addition to the team, Peter is a registered representative through NEXT Financial Group, Inc and a Certified Financial Planner (TM).
Peter spends his time outside of the office with family and friends and enjoys golf and tennis.